National Science Day is celebrated in India on February 28 every year since 1986 to mark the discovery of the Raman effect by Indian physicist Sir Chandrasekhara Venkata Raman on 28 February 1928.
History : In 1986, the National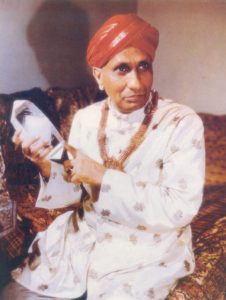 Council for Science and Technology Communication (NCSTC) asked the Government of India to designate February 28 as National Science Day. The event is now celebrated all over the country in schools, colleges, universities and other academic, scientific, technical, medical and research institutions.
The focal theme for 2012 National Science Day is "Clean Energy Options and Nuclear Safety"
Main Events  as a Part of National Science Day 2012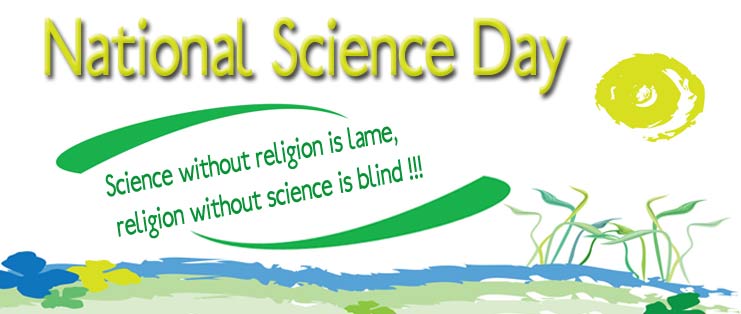 Discussions on clean energy options and nuclear safety  by Agharkar Research Institute (ARI), Pune
Major speaker of this event includes G M Pillai, director general, World Institute of Sustainable Energy, Pune, Dr Satishchandra Ogale, scientist, Physical and Materials Chemistry, National Chemical Laboratory and Dr A K Dhuss. The event starts on feb 23rd and will conclude on feb 29th including an exhibition on Feb 27th and 28th highlighting the achievements of the institute.
Five-day Science Carnival 2012 , Ahmedabad
Organised by Gujarat Science City (GSC) and Gujarat Council on Science and Technology (GUJCOST) The event starts on feb 28th and will be inaugurated by Ravi Saxena, IAS, additional chief secretary, department of science and technology, government of Gujarat, at 4 pm. The carnival will have participation of students from different schools and colleges. There will also be a series of programs including youth engagement in science, competitions like quiz, drawing and puzzle.
Films screened as a part of this carnival at  Science City are 'Preserving Biodiversity', 'What are the stars' and 'Building of the Earth'
Speakers include Dr RR Navalgund, director, SAC-ISRO and Prof JN Goswami, director, PRL.
A youth Parliament will also be organized on Tuesday with the participation of 150 students , "Clean Energy Options and Nuclear Safety" as the theme.
Heritage walk  in the historical astronomical observatory Jantar Mantar, New Delhi 
Organised  by NGO Space Popularisation Association of Communicators and Educators (SPACE) in collaboration with the Archaeological Survey of India (ASI).
The walk will also commemorate 100 years of Delhi as a capital and 150 years of ASI. On the occasion, science experts from SPACE will demonstrate and discuss the working of the ancient instruments at the 300-year-old astronomical observatory.