Deoxyribonucleic acid, popularly known as D.N.A is the building block of life. Every organism, except for a few viruses, have D.N.A as their genetic material. It is responsible for transmitting vital characters from one generation to another. But, these are all basic facts known to practically everyone.
The curious fact is that, a few elements is the basic block of life. These complex molecules are responsible for all our characters and helps pass them from one generation to another. Somewhere in the past, due to reasons yet not fully understood completely, the first prototypes of nucleic acids were created. These then combined with each other and became more complex and evolved into life.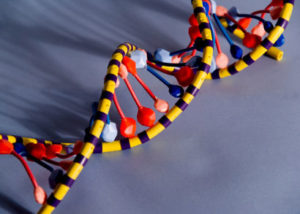 It's actually quite difficult to understand how some chemical compounds (like sugars and phosphate groups linked via an ester bond) is actually the 'life' behind life. It's a pure chemical compound (is it actually a compound?). If we consider it as a pure chemical product, then life too is all about chemical reactions. Even our thoughts and emotions are the results of chemical reactions initiated by hormones or enzymes. Our mind can simply be defined as 'the sum of some chemical reactions and changes taking lace inside our brain'.
But such a consideration may also lead us to imagine life as mere chemical reactions. The importance and speciality of life is lost. We, who contain life inside our bodies become equivalent to conical flasks used in laboratories to perform reactions.
But, there is another version to this story of life. It's not modern chemistry, it's alchemy. Alchemy – the ancient study and search for the philosopher's stone that can convert lead into gold! The human mind should be like the philosopher's stone. It must be able to transform our lives into something that's quite valuable – pure gold.
Our body is a mixture of various chemical products in varying proportions. This doesn't mean it is like any other non-living object. The very presence of life changes everything. It brings in a difference to the very core. So even if a tree can't move about as it wishes, it is quite different from a rock due to the presence of life alone. So, even if the basic building block of life is just a few chemical compounds, life is much more than a chemical reaction.
The very nature of all our behaviour and characteristic traits can be attributed to a few chemical compounds known as 'hormones'. These are much more complex chemical compounds that helps our body be in balance. They control everything from our hunger or thirst to rage and anger. They help us survive by increasing or decreasing the level of blood pressure, heart beat, etc. They help in metabolism, which is the process by which our food is broken down into energy and waste products.
Alchemy is an ancient practise, or search for knowledge of 'Philosopher's stone', that can transform lead into gold. The human body is the best textbook for alchemy. It is full of examples that show how certain chemical compounds can create marvels. How a fragment of nucleic acid can create life is written on every living organism. The mystery of life is in these chemical compounds. Like the DNA, it is also twisted in nature. We have to unravel it to understand ourselves more.
If love and hate are the products of some hormones, why should we be like fuming bottles of sulphuric acid, poisoning the environment and ourselves? Be gold, pure gold. Be worthy in life!!!